Equipment features
1. It can cut a variety of materials such as metal and non-metal, and it is widely used in the industry.
2. At the same time, it has cutting, engraving (including slope engraving) and scanning function, which can achieve multi-purpose use and wide application industry.
3. The software supports AI, PLT, BMP, JPG, DXF, DST multiple formats, seamlessly compatible with CorelDRAW\CAD\PHOTOSHOP and other graphic software for easy operation.
4. Support U disk function, U disk can copy files with the motherboard, complete full offline operation, achieve file sharing and improve work efficiency.
5. Perfect power-off and continuous engraving function. When the power is turned off for the second time, the graphics can achieve good docking. It does not repeat the cutting to save time, and also protects valuable materials from being cut.
6, you can set the operation of the border on the keyboard, divided into three modes: light-cut border, light-off border, and four corners.
7. Add a jog distance to allow the optical head to move precisely to the position we need.
8. The reflective lens and focusing lens of the optical system adopt imported laser lenses imported from Singapore, which greatly saves the heat loss of the laser in air propagation.
9. It adopts high-end three-phase stepping motor and drive system, equipped with high-precision imported linear guide rails; the perfect combination of motor, drive and guide rail greatly improves the accuracy and speed of the machine.
10, running speed, laser energy can be adjusted in real time, which greatly facilitates the operation of customers.
11. The control system integrates high-speed cutting and precision cutting algorithms, which are suitable for different user groups pursuing fast cutting and precision cutting.
12. Open cover protection function: The equipment has high sensitivity protection system. When the equipment cover is not closed, the laser machine automatically stops working, which effectively protects the operation.
13. The unique water protection system of the equipment can effectively prevent the laser from burning out and greatly improve the service life of the equipment.
1. System Features
The system upgrade adopts the U disk upgrade mode, which is convenient, simple and practical, and provides upgrade service.
Parameter backup and parameter restoration
Supports 4 modes of oxygen gas, plasma, dusting and demonstration
Oxygen gas and plasma IO separate control
Oxygen gas is automatically adjusted, two-stage preheating, three-stage
Plasma arc pressure feedback, positioning feedback, automatic closing of the arc voltage
Support edge cutting, reduce warm-up time for thicker steel plates
According to the thickness of the steel plate, the speed limit can be automatically set at the corner to effectively prevent overburning.
Manually select the starting line or select the perforation point
Dynamic/static processing graphic display, graphic enlargement/reduction, dynamic tracking cutting point in zoomed state
With power-off, breakpoint protection memory function
[Offset cutting" function avoids waste of plates due to incorrect calculation of the nesting
Different management rights and corresponding passwords can be set to protect the rights of equipment manufacturers.
Support laser point function
Support plasma dynamic perforation
Statistics on processing piece count, running time, number of piercing, etc.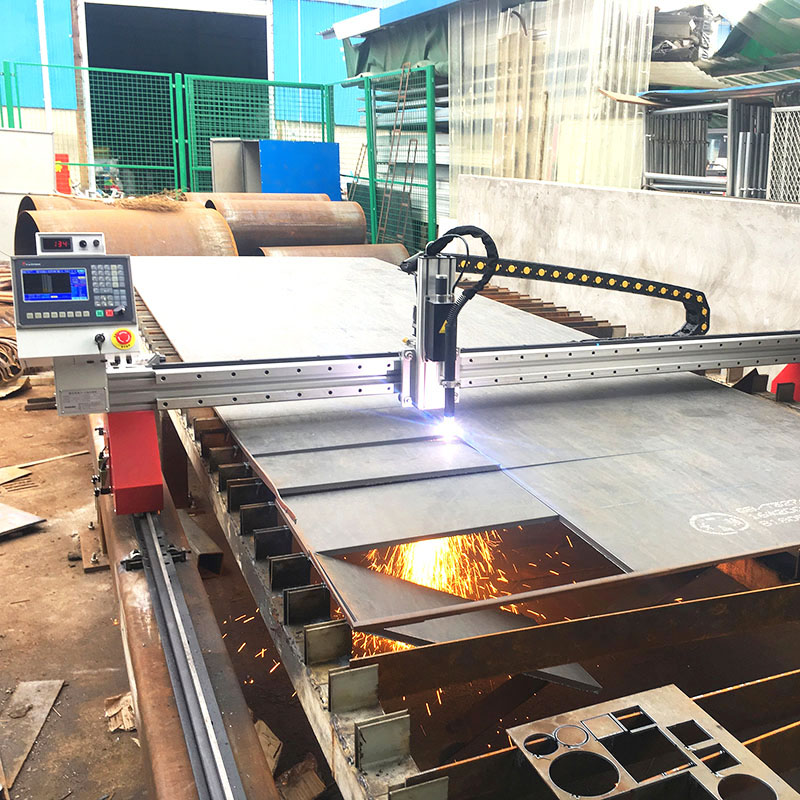 2. Technical indicators
Number of control axes: 2-axis linkage (customizable three-axis or four-axis)
Control accuracy: ±0.001mm
Coordinate range: ± 99999.99mm
Pulse frequency: 200KHz; running speed: 15m / min
Number of program lines: 80,000 lines
Single program: 4M
Time class resolution: 10ms
System working power: DC +24V DC power input, power is greater than 80W.
System working environment: temperature -10 ° C to +60 ° C; relative humidity 0-95% without condensation
Drive arc voltage increase motor power: 45W (Note: only with T system). If you need high power, you can choose to 200W.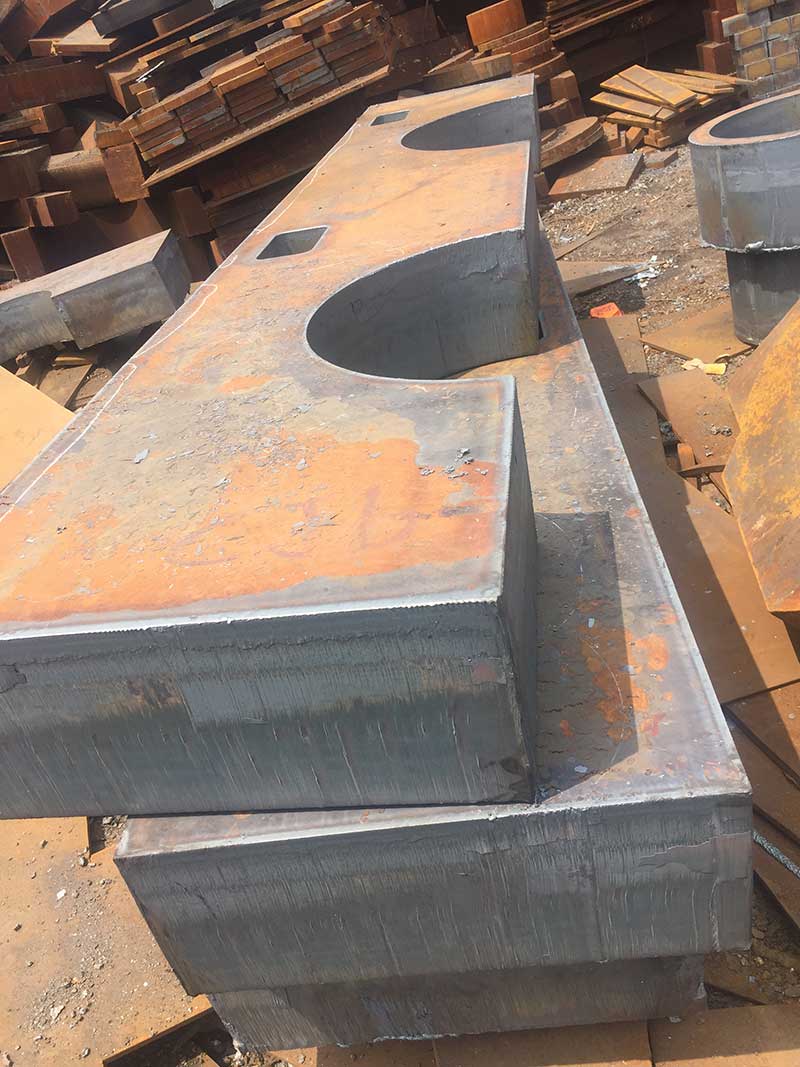 3. System interface
DB15 core male two-axis motor drive interface
DB25 core female 16 optical isolation output, reverse current 300mA
DB25 core male 16 optical isolation input, input current 300mA
The front panel has a built-in USB interface for users to transfer cutting code.
4. Hardware configuration
Display: 10.4 inch 800*600 high resolution 16 million color high brightness LCD screen
Memory: 64M SDRAM
User program space: 256M
Main frequency: 400MHZ system frequency
USB: USB1.1 interface front, at least 16GB USB flash drive
Keyboard: PCB foil keyboard
Chassis: All steel structure shielding, can truly prevent electromagnetic radiation, anti-interference, anti-static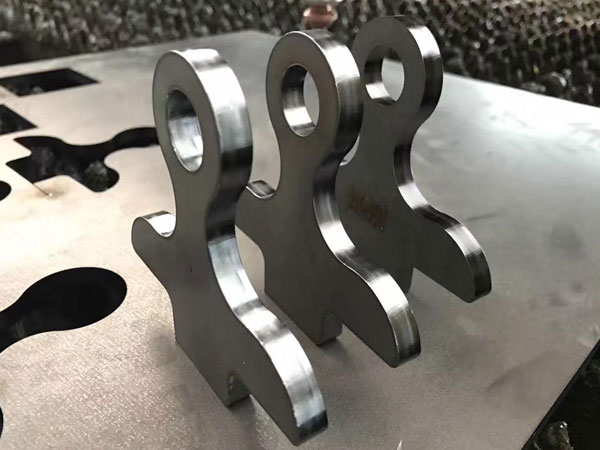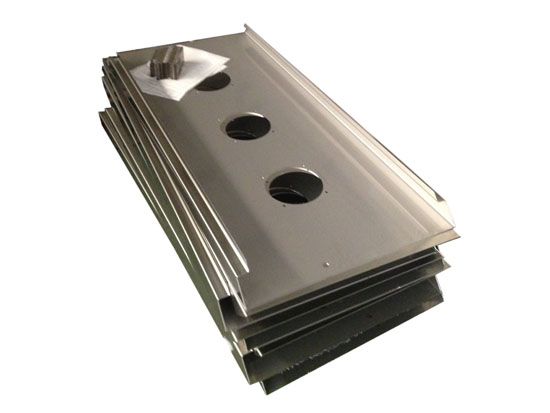 5. Machine features
Full-time cutting: Directly read the machining code generated by CAD/CAM software, without programming, the cutting machine is working all day;
Automatic cutting: automatic ignition, delay, preheating, perforation, radius compensation, breakpoint recovery, continuous retraction;
Efficient cutting: The output is 6-8 times higher than the manual cutting, and 4-6 times higher than the semi-automatic cutting;
High-quality cutting: the positioning accuracy and repeatability of the whole machine reach the standard of JB/T5102-1999.
Cutting quality reaches JB/T10045.3-1999, JB/T10045.4-1999 standard
The surface cut quality is good and generally no further processing is required.
High material utilization cutting: material utilization rate of more than 90%;